WeChat: The Evolution, Impact, and Global Reach of China's Super App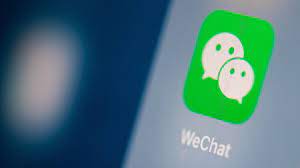 Introduction
WeChat, a multipurpose social media and messaging app developed by Tencent, has become a ubiquitous part of daily life for millions of people in China and beyond. What started as a simple messaging platform has evolved into a comprehensive "super app" that offers a wide range of services, from communication and social networking to payments, shopping, and more. In this comprehensive exploration, we delve into the evolution of WeChat, its multifaceted features, its impact on various aspects of society, and its growing influence on the global stage.
The Genesis and Evolution of WeChat
The Early Days: WeChat was launched in 2011 as a messaging app with features similar to other platforms. Its simplicity and user-friendly interface quickly gained popularity.
Rapid Innovation: WeChat's developers continuously expanded its functionalities, adding features like voice messaging, video calls, and Moments—a timeline of users' activities.
Super App Transformation: WeChat's transformation into a super app began with the integration of mobile payments, enabling users to make transactions seamlessly within the app.
Ecosystem Expansion: WeChat has expanded its ecosystem to include services like ride-hailing, food delivery, online shopping, and financial services, consolidating its position as an all-in-one platform.
The Multifaceted Features of WeChat
Messaging and Social Networking: WeChat's core feature remains its messaging platform, allowing users to connect through text, voice, and video messages. Moments enable users to share updates, photos, and videos with their contacts.
Mobile Payments: WeChat Pay and its digital wallet feature have revolutionized the way transactions are conducted, from paying bills to making purchases online and offline.
Mini Programs: These lightweight apps within the WeChat platform offer a variety of services, from e-commerce and games to travel and education.
Official Accounts: Brands, celebrities, and organizations use official accounts to engage with followers, share content, and offer customer support.
Web Integration: WeChat enables users to access external websites, read articles, and follow news without leaving the app.
The Impact of WeChat on Society and Culture
Communication and Social Networking: WeChat has redefined how people communicate, staying connected with friends, family, and colleagues.
Digital Lifestyle: WeChat's comprehensive features have led to the emergence of a "digital lifestyle" where users can perform a wide range of tasks within the app.
E-Commerce and Retail: WeChat's integration with e-commerce platforms has transformed the retail landscape, enabling users to shop, make payments, and access personalized recommendations.
Financial Services: WeChat Pay has revolutionized digital payments and contributed to the growth of China's mobile payment ecosystem.
Business and Marketing: WeChat has become an essential tool for businesses to connect with consumers, promote products, and offer customer support.
Global Expansion and Challenges
International Reach: WeChat's influence has extended beyond China, particularly among Chinese expatriates and businesses with international connections.
Language and Cultural Barriers: WeChat's dominance in China may face challenges as it enters markets with different languages, cultures, and social norms.
Privacy and Security Concerns: As with any tech platform, WeChat has faced scrutiny over data privacy and security concerns, both within China and internationally.
Competition and Regulation: WeChat faces competition from global tech giants and must navigate various regulatory landscapes in different countries.
Conclusion
WeChat has transformed from a simple messaging app into a multifunctional super app that shapes how people communicate, socialize, shop, and conduct daily activities. Its evolution reflects the rapid advancement of technology and the changing landscape of digital interactions. While WeChat's impact has been profound in China and among the Chinese diaspora, its global expansion faces challenges that require navigating cultural, linguistic, and regulatory nuances. As WeChat continues to innovate and adapt, it will undoubtedly play a significant role in shaping the future of digital communication, commerce, and social engagement on both a local and global scale.