The Venture Builders Business Model for Innovation and Founder Empowerment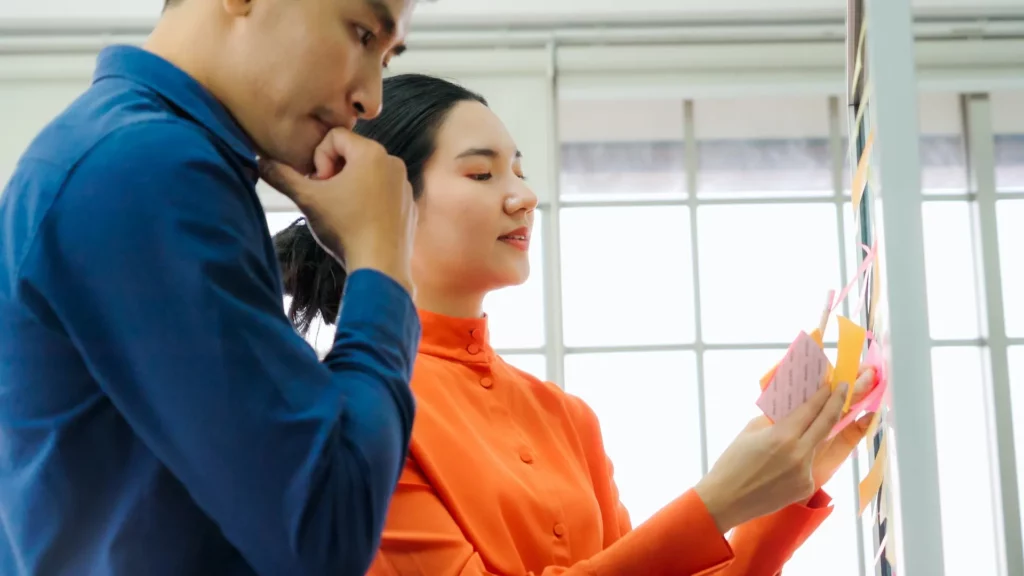 In the dynamic realm of entrepreneurship, new business models are perpetually on the rise, each presenting its distinct approach to nurturing startups. In recent years, a prominent contender has emerged within the startup ecosystem—the startup studio business model. Unlike conventional incubators or accelerators, startup studios boast a distinctive strategy for launching thriving startups. This article dives into the startup studio business model, its operational framework, the manifold advantages for founders, and the factors justifying its global expansion.
The Startup Studio Model
Startup studios, also referred to as venture builders or company builders, furnish founders with resources, expertise, and support. These studios consist of industry experts who specialize in crafting new companies, with their primary mission being to address consumer pain points, provide innovative solutions, and guide startups across developmental stages.
The History of the Startup Studio Business Model
The startup studio business model can be traced back to 1996 when Bill Gross established Idealab. Though initially conceived as an incubator, Idealab has evolved into one of the top startup studios, boasting an impressive portfolio of 45 triumphant startups, including the likes of Citysearch, CarsDirect, GoTo, and Tickets.com.
Gross's vision was set on a structured, hands-on approach aimed at augmenting startup success rates while minimizing inherent risks. Idealab marked the frst wave of startup studios, where innovative concepts were nurtured and transformed into successful startups.
The Inner Workings of the Startup Studio Model
What sets startup studios apart from their traditional counterparts is their active involvement in the ideation, development, and growth phases of multiple ventures concurrently. They assume a pivotal role in supporting startups across diverse junctures of their journey, encompassing ideation and validation, design, launch, and scaling. The quintessential workings of the startup studio model function as follows:
Idea Generation: Startup studios generate ideas either internally or in collaboration with external founders, discerning promising business concepts based on market potential, feasibility, and alignment with the studio's expertise.
Team Assembly: Following idea selection, the startup studio assembles a cadre of seasoned professionals comprising entrepreneurs, designers, developers, marketers, and domain experts. This multidisciplinary team profers essential expertise and resources necessary for idea execution.
Development and Validation: The studio team collaborates closely with founders to fne-tune the concept, conduct market research, build prototypes, and validate the business model. This iterative process is instrumental in identifying potential roadblocks and refning the product-market ft.
Operational & Growth Support: Startup studios provide operational backing to their ventures, providing them with shared resources encompassing ofce space, legal and accounting services, HR support, and access to a network of mentors and advisors. This support framework liberates founders from administrative encumbrances, allowing them to concentrate on core product development and growth strategies. Furthermore, startup studios extend assistance in securing funding through their extensive network of investors, facilitating a seamless transition from the developmental phase to the growth trajectory.
The Global Expansion of Startup Studios
The global expansion of the startup studio business model can be attributed to several factors:
Replicability: The startup studio model's inherent adaptability renders it amenable to diverse markets and industries. Its fundamental tenets and processes can be customized to suit local contexts, thereby facilitating rapid expansion across heterogeneous regions.
Knowledge Dissemination: As startup studios expand, they contribute to the global dissemination of knowledge and best practices. This spirit of collaboration fosters innovation, encourages the cross-pollination of ideas, and expedites the global growth of the startup ecosystem.
Talent Magnetism: Startup studios exert a magnetic pull on premier entrepreneurial talent. They profer an appealing prospect for both seasoned professionals and burgeoning entrepreneurs seeking a structured, nurturing milieu for crafting successful startups. As the global startup studio ecosystem burgeons, it becomes increasingly facile to attract top-tier talent from across the globe.
Startup Studio Benefts for Entrepreneurs
The startup studio model presents multiple advantages to entrepreneurs such as:
Risk Mitigation: By furnishing a supportive infrastructure, startup studios ameliorate the inherent risks associated with launching a new venture. They facilitate access to funding, expertise, and mentors, essentially elevating the likelihood of success and diminishing the failure rate.
Streamlined Processes: Over time, startup studios have honed their methodologies, devising a structured and replicable modus operandi for constructing startups. They have devised frameworks for idea incubation, market validation, product development, and customer acquisition, enabling entrepreneurs to navigate these phases with greater efciency.
Resource Optimization: By sharing resources across multiple startups, studio teams can optimize costs and harness economies of scale. Shared services such as legal support, marketing, HR, and fnance empower startups to tap into critical expertise without incurring the full spectrum of expenses entailed in constructing an in-house team.
Domain Expertise: Several startup studios specialize in distinct industries, be it technology, healthcare, or e-commerce. The specialized knowledge and experience of
the startup studio team confer a competitive edge upon startups, equipping them to navigate intricate markets adeptly.
Facilitating Funding: According to CBInsights, a lack of funding is one of the most prevalent causes of startup failure (accounting for 47% of cases). Startup studios are cognizant of the signifcance of funding and often establish core structures enabling them to fnance their operations and startup incubation endeavors internally, via early-stage funding.
Conclusion
The startup studio business model has arisen as a potent catalyst for nurturing innovation and bolstering nascent startups. By furnishing an all-encompassing array of resources, expertise, and support, the startup studio model engenders an efcient and risk-mitigated environment for founders to transmute their concepts into prosperous ventures. As the startup landscape evolves incessantly, the startup studio model stands as an invaluable conduit bridging the chasm between entrepreneurial inception and sustainable business expansion, propelling the forthcoming generation of innovative startups into the stratosphere of success. Learn more about how the startup studio model is reshaping the startup landscape in this article.